WE ACKNOWLEDGE AND ADHERE TO THE NEEDS OF ALL DISABILITES……………BUT OUR GREATER FOCUS IS "THE ABILITY TO EMPOWER THE INDIVIDUAL DESPITE THE DISABILITY"
JAYSTARR HOMES 2 INC. IS DEDICATED TO THE WELL-BEING, AND PSYCHOLOGICAL NEEDS OF ALL RESIDENTS SERVED TO GAIN SUSTAINABILITY…………………………………….

JAYSTARR HOMES 2 INC. NON PROFIT



24 hour-

SUPERVISED Group Home:
JAYSTARR HOMES 2INC: Provides 24 hour Home oriented setting for individuals that have been displaced from there homes by way of Children and Family Services. Our group home provides a 24-hour staff setting to help aide the needs of youth while challenges are at the forefront of them being displaced away from there natural setting. JAYSTARR HOMES 2INC, was founded in 2019 after the death of the CEO Starlicia Miller, brother "JAY" whom was a pillar in the community in which she services for both youth, and adults. JAYSTARR HOMES 2INC. IS DEDICATED, TO EMPOWERING THE IR RESIDENTS TO BECOME BETTER THAN THEIR SITUATIONS, AND BREAK GENERATIONAL BONDAGES THAT HAVE SABOTAGES FAMILIES FROM BEING A STRONG UNIT. JAYSTARR HOMES 2INC. PROVIDES, A VERY THERAPEUTIC STRUCTURAL PROGRAM THAT ALLOWS YOUTH TO UNDERSTAND THE FUNDAMENTALS OF FAMILY ENGAGMENT, SPEAKING THEIR TRUTH, HAVING A VOICE, & BEING HEARD, AND BEING THERE BEST ADVOCATE!
JAYSTARR HOMES 2INC: IS FAMILY CENTERED, BUT MOST IMPORTANTLY YOUTH DRIVEN AND FOCUSED! JAYSTARR HOMES BEST PRACTICES IS "TRAUMA INFORMED CARE" WHERE FAMILY ENGAGMENT , RESILIENCY, EMPOWERMENT, CULTURAL DIVERSITY , CULTURALLY SENSITIVE, IS JUST A FEW OF OUR KEY PRINCIPLES.
Description of Program:


This program provides a full range of therapeutic, educational, recreational, and support services
by professionals, based on person centered driven approach, at the campus of JAYSTARR HOMES 2INC.
Therapeutic services include an individualized treatment plan incorporating multiple modalities,
including individual, family, and group psychotherapies, psychiatric and medication evaluation,
art therapy and recreational therapy. Recreational opportunities are provided daily through
structured scheduled direct care facilitated activities, as well as recreation/activity therapy.
Educational services are provided on site at CLEVELAND METROPOLITAN SCHOOL DISTRICT
consisting of both certified special education teachers, regular education teachers and para-
professionals.
Support services include, but are not limited to, psychological testing and assessment, psycho-education groups, independent living curriculum, and activities of daily living education, and additional programming provided periodically through volunteer community agencies/ for partnership into workforce development and training program.
PARTNERS OF WORKFORCE PROGRAM:
DAVES SUPERMARKET
TACO BELL
MCDONALDS
WALMART
TARGET
Target population: 16 years of age WITH A WORK PERMIT
Ages: 13-18 years of age for group home services
Gender: Male & Female


Empowering: C

hildren to achieve their fullest potential
Enhancing: Parent-child relationships, and school performance
Providing: Financial education and money management tools by way of workforce development and training!




Exceeding Your Expectations As a Leading Service Provider: 24 hour referral line for emergency placements
JAYSTARR HOMES STAFF:
Mrs. Starlicia Levenshown-Miller, CEO/FOUNDER
Mrs. Margaret Brown, LSW (ADMINSTRATOR)
Mrs. Suptrina Moore, MSW ( Facilitator, Treatment Specialist Manager)
Mrs. Diana Smith (Treatment Specialist)
Mrs. Tiffany Poole (Client Rights Officer)
Mr. Brian Miller ( Manager of Facilities Operations)
Mr. James Moore (Lead Direct Care)
Mrs. Joanne Banks (3rd Shift Lead)
Ms. Ledajah White (Treatment Specialist)
Mrs. Dorothy Smith (Treatment Specialist)
Ms. Kieori Gethers (Treatment Specialist)
OUR BOARD OF DIRECTORS:
Carmella Rowdy, Board President, BSW
Andrea Reynolds, Vice Chair, M.Ed.
Michael Ivey, Treasurer
Andrea Banks, Secretary, M.Ed.
SPONSORS & PROVIDERS OF JAYSTARR HOME:
DIANA PORTER
MILLER'S CONSTRUCTION & DEMOLITION
BANKS REALTY GROUP LLC.
CARE FROM THE HEARTS LLC.
LML PROPERTIES LLC.
YARDMAN'S HOME IMPROVEMENT
MILLERS CONSTRUCTION LLC.
PNC BANK
CITIZENS BANK
DEPARTMENT OF JOB & FAMILY SERVICES

CLEVELAND NEIGHBORHOOD PROGRESS
NORTH COAST PROPERTIES
AND A VERY SPECIAL THANKS TO:


A+

Customer Review Rating
5/5 BBB rating
Accredited Since: 12/7/2020
Years in Business: 5
Customer Reviews are not used in the calculation of BBB Rating
HOURS OF OPERATION: Mon - Fri: 8am - 5pm

JAYSTARR HOMES 2INC.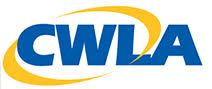 is a proud member of the Child Welfare League of America