JAYSTARR HOMES LLC is now:

JAYSTARR HOMES 2 INC. NON PROFIT



24 hour-

SUPERVISED Group Home:
Services Provided: Servicing the population of Young Adults /Teenagers. Being a pillar in this community of 44105 for 20+ years, I know that in working with this population that currently resides in shelter, and unsheltered not having a place to call HOME can be very mentally draining. Working with young adults whom once had a place to call home, but because of their age, services became little to none when turning 18 years old, young adults has aged out of foster care. It is my heart's desire, and passion, to continue

to have empathy for this population, but most importantly help them find affordable housing, that will provide: A House Manager throughout the hours of operations daily, available on-call 24 hours a day, (3) meals a day, all utilities included, 24 hour surveillance for safety, workforce development, life skills training, mentorship, addressing the needs of mental health, connecting young adults

to other service providers, they may need Intensive outpatient treatment, or we provide in house Mental Health Assessment to address the need of the young adult so that there needs are met, paid stipend-ship opportunities working @ Glendale house 1 & 2 for those unemployed, community partner jobs workforce and development,
self empowerment workshops for young adults, educational resources, and goal placement for transition after JAYSTARR, so that
the young adult may live in there desired community independently, but most effectively knowing there needs of addressing
Mental Health can be met as they transition on there own! JAYSTARR HOMES ALSO PROVIDES A SAFE HAVEN FOR YOUNG FEMALES AGING Young Adults/Teenagers, & THEIR CHILDREN, AS A PREVENTATIVE TO DOMESTIC VIOLENCE, OR HUMAN TRAFFICKING. THIS PROGRAM IS IS ALSO SHARED LIVING, AND PROVIDES A LICENSE SOCIAL WORKER AT THE HOME, WITH A ONSITE HOUSE MANAGER 9AM-8PM MON-FRI, 24 HOUR ON CALL CEO, TO ADHERE TO THE NEEDS, OF THE YOUNG ADULT AND EMPOWER THEM FOR THERE NEXT CHAPTER OF LIFE!!!!!!!!! JAYSTARR HOMES 2 INC: OPERATES 24 HOURS A DAY, WITH A STAFF BEING PRESENT.
Proving: A

ffordable

behavioral

and mental

health services

for all
Empowering: C

hildren to achieve their fullest potential
Enhance: Parent-child relationships, and school performance
Provide financial education and money management tools






Exceeding Your Expectations As a Leading Service Provider: 24 hour referral line for emergency placements

WAYS YOU CAN HELP : JAYSTARR ALWAYS WELCOME MONETARY GIFTS THROUGH OUR DONATE APP AT THE TOP OF THIS PAGE. WE ALSO LOOK TO WELCOME SPONSORS THAT WANT TO SPONSOR CERTAIN PROJECTS
WE ARE CURRENTLY WORKING ON!
Toiletries
Cooking Utensils
Laundry Soaps & Dish Soap
Bedding for Queen beds, Pill

Storage Bins,
Shoe Racks
House Shoes for Women, Men & Pajamas
Undergarments
Socks & Footsie's ( BOYS & GIRLS)
Board Games
Recreational Room Equipment
Desk & Chair
WORK OUT EQUIPMENT FOR YOUNG MEN
JAYSTARR HOMES STAFF:
Mrs. Starlicia Levenshown-Miller, CEO/FOUNDER
Mrs. Margaret Brown, LSW (ADMINSTRATOR)
Mrs. Diana Smith (Direct Care)
Mrs. Tiffany Poole (Client Rights Officer)
Mr. Brian Miller ( Manager of Operations)
Mr. Durell Davis (Direct Care)
Mr. James Moore (Lead Direct Care)
Mrs. Joanne Banks (3rd Shift Lead)
Mrs. Ledajah White (Direct Care)
Mrs. Dorothy Smith (Direct Care)
OUR BOARD OF DIRECTORS:
Carmella Rowdy, Board President, BSW
Andrea Reynolds, Vice Chair, M.Ed.
Juanita Williams, Treasurer
Andrea Banks, Secretary, M.Ed.
SPONSORS & PROVIDERS OF JAYSTARR HOME:
DIANA PORTER
MILLER'S CONSTRUCTION & DEMOLITION
BANKS REALTY GROUP LLC.
CARE FROM THE HEARTS LLC.
LML PROPERTIES LLC.
YARDMAN'S HOME IMPROVEMENT
MILLERS CONSTRUCTION LLC.
PNC BANK
CITIZENS BANK
DEPARTMENT OF JOB & FAMILY SERVICES

CLEVELAND NEIGHBORHOOD PROGRESS
NORTH COAST PROPERTIES
AND A VERY SPECIAL THANKS TO:
HOURS OF OPERATION: Mon - Fri: 8am - 5pm

JAYSTARR HOMES 2INC.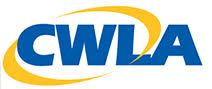 is a proud member of the Child Welfare League of America